Community Moderator Message Follow
A moderator message is a great tool for highlighting new content in the community or calling out specific activities. The moderator message appears as a pop-up in the upper right of the page after a member logs in.
Once the user closes the window, they will not see it again, until you edit and save a new message.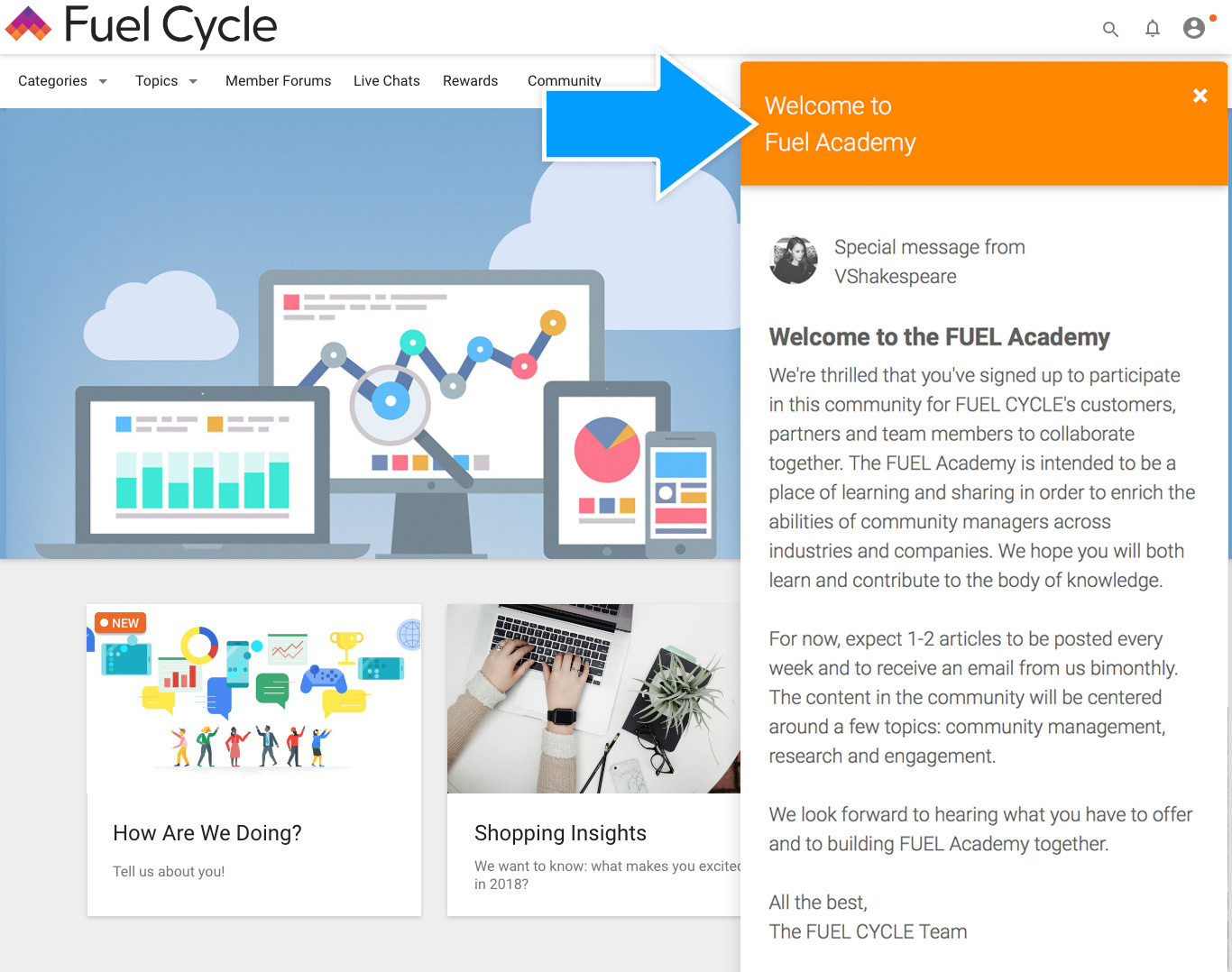 Edit the moderator message at Activities > Featured & Sorting > Moderator Message.
Steps for Adding a Moderator Message
Select the moderator from the drop-down menu.
Add a title for the moderator message.
Add your message.
Save Changes.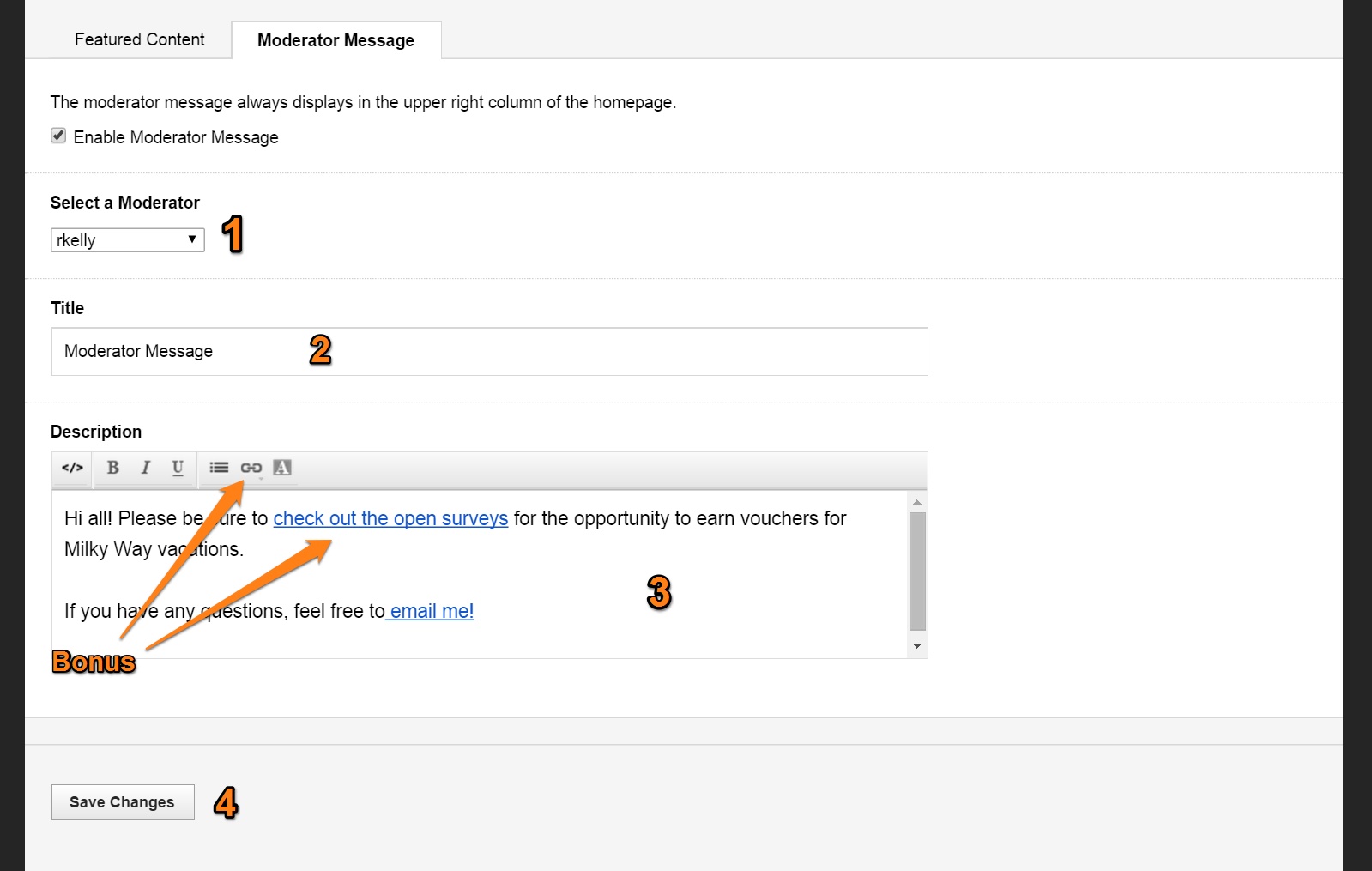 Deep-link to content—like a specific discussion or a topic—using a moderator message. Just use the URL insertion tool in the "Description Box".