This article briefly summarizes each aspect of the Community > Settings > Login Settings screen and how they appear in the Community.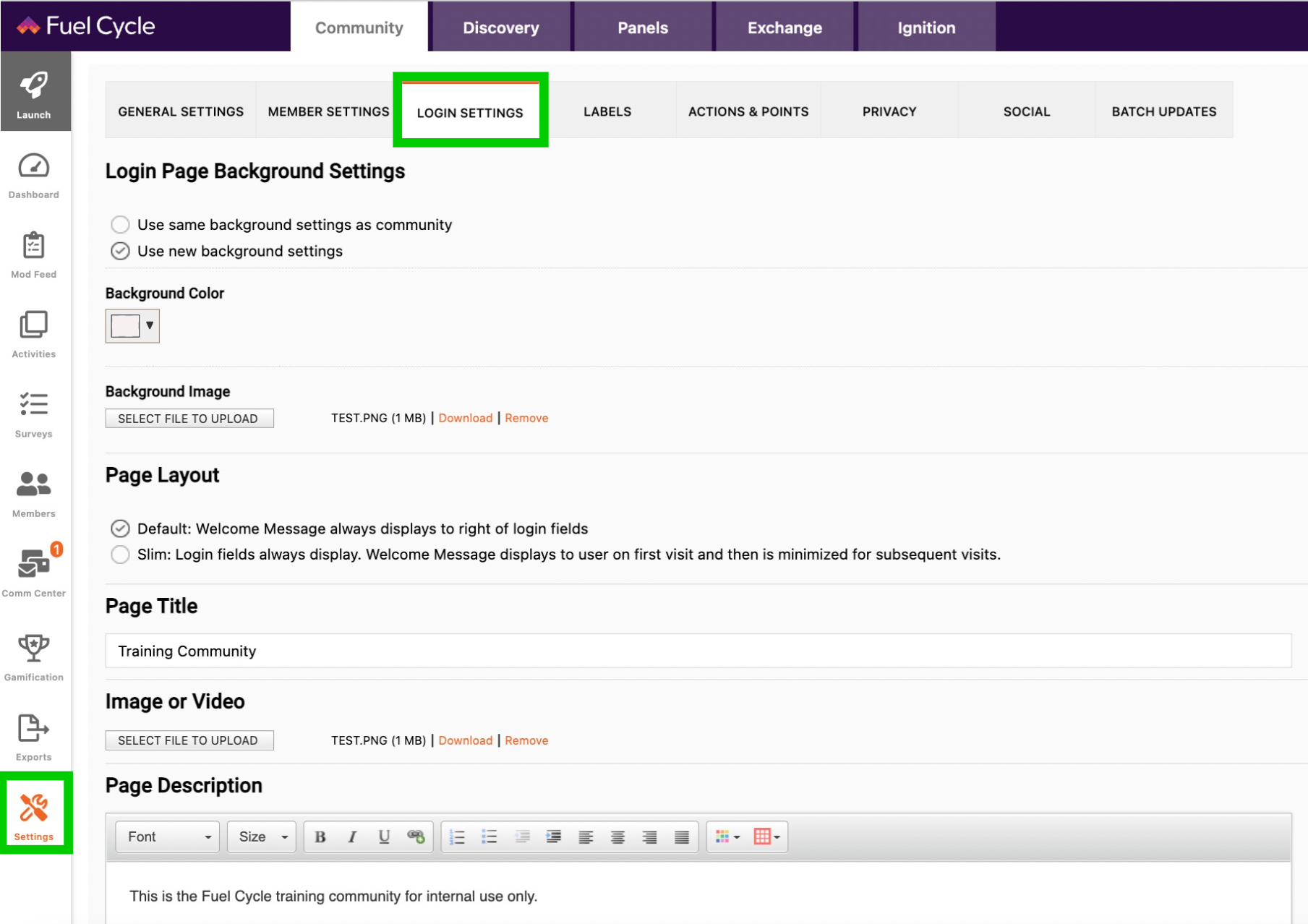 Login Page Background Settings
If you choose to create new background settings you will be prompted to choose a background color and upload a background image.
There are two display options for the User Login page:
You will also be prompted to add a page title, background image, and optional welcome text.
Default Login Page: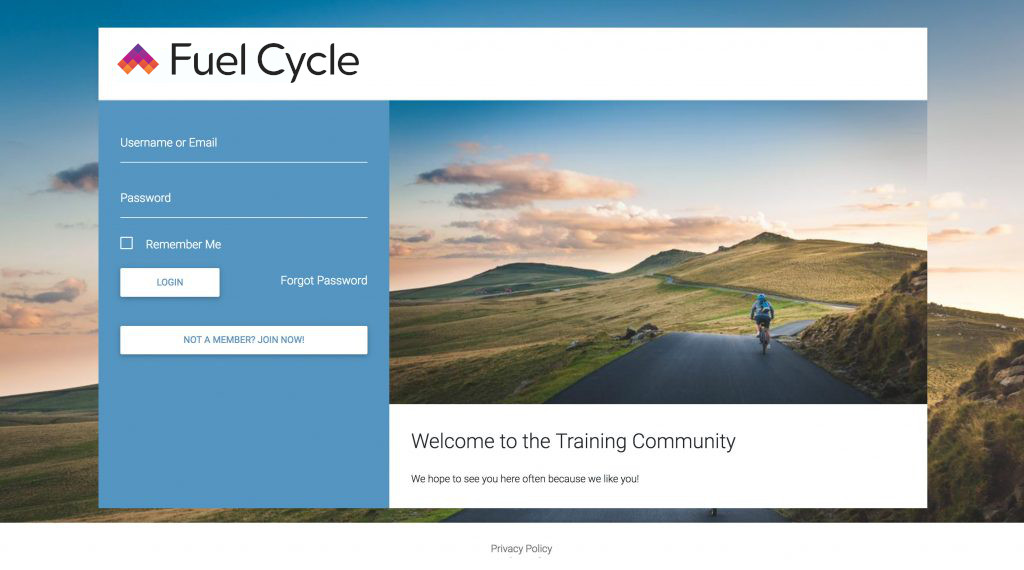 Slim Login Page: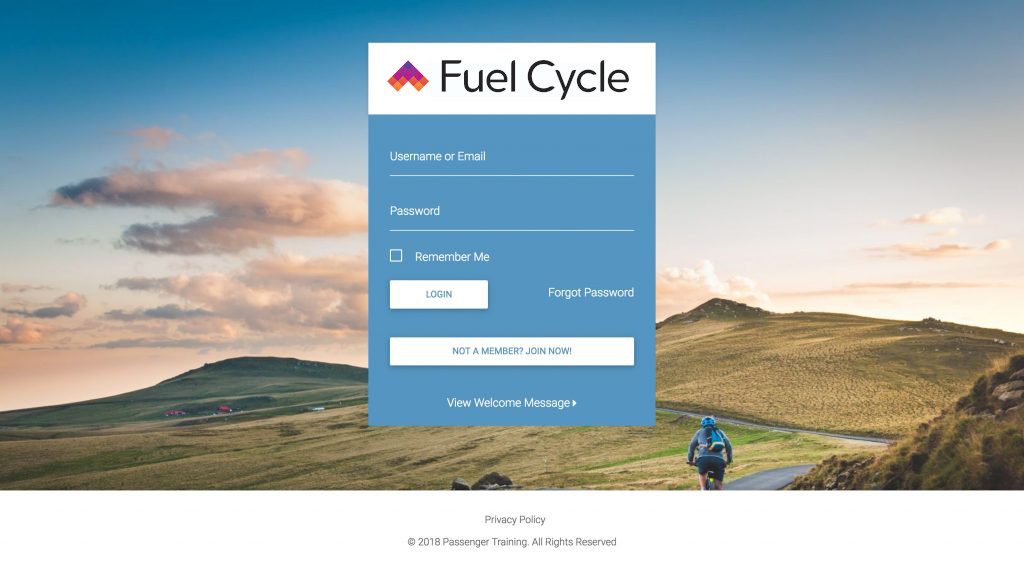 Slim Login Page with one-time welcome text overlay: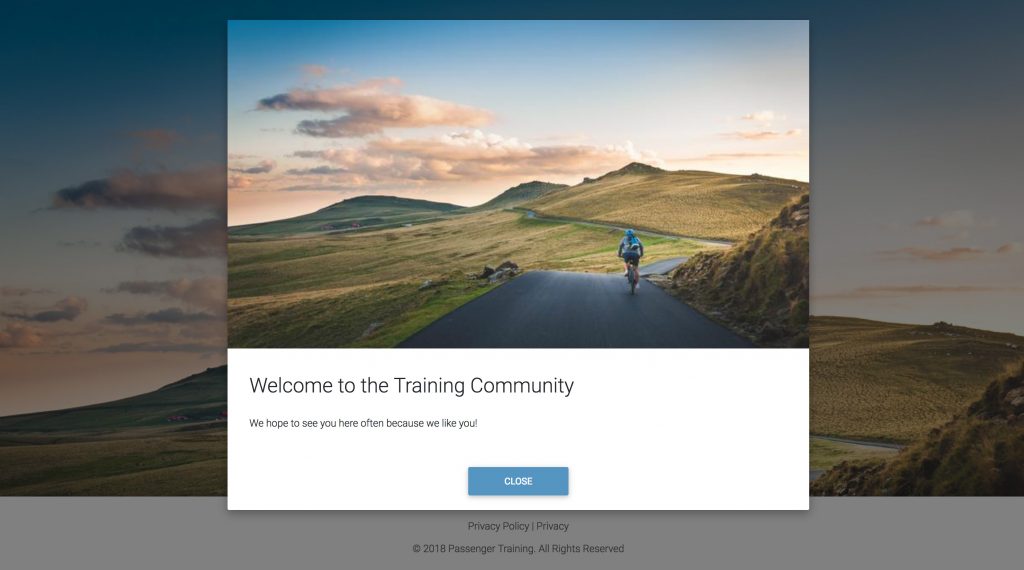 Page Title
This is where you can enter a homepage title that will be visible above your optional welcome text.
Image or Video
This is where you can upload a static image or video that will display above your Page Title and Page Description text. Videos will not play automatically but will display a Play button for visitors to manually start it.
Page Description
In this section, you can optional welcome text for your community and edit it as you see fit.
Allow users to stay logged in: When this is enabled, a "Keep Me Logged In" option will display to to members when they log in. When selected, the user will not be prompted to log in on return visits to the community until they clear cookies on their computer.
Not a member link
Convert people who have organically discovered the community to members. Enable the Not a member? Join now! button on the login page of your community. You may still enable a screener survey to qualify people for the community prior to directing them to the registration page.
Click Enable link.
If you'd like to include a link directly to the registration process, click Recruitment Link.
Create a pop-up message providing more information to community members.