Fuel Cycle Exchange (FCX) enables you to customize your Fuel Cycle insights platform with leading insights tools vetted by Fuel Cycle, creating a single platform for all your research needs.
Take a look at all of our latest FCX integration offerings and product details by visiting the "Exchange" tab within the platform: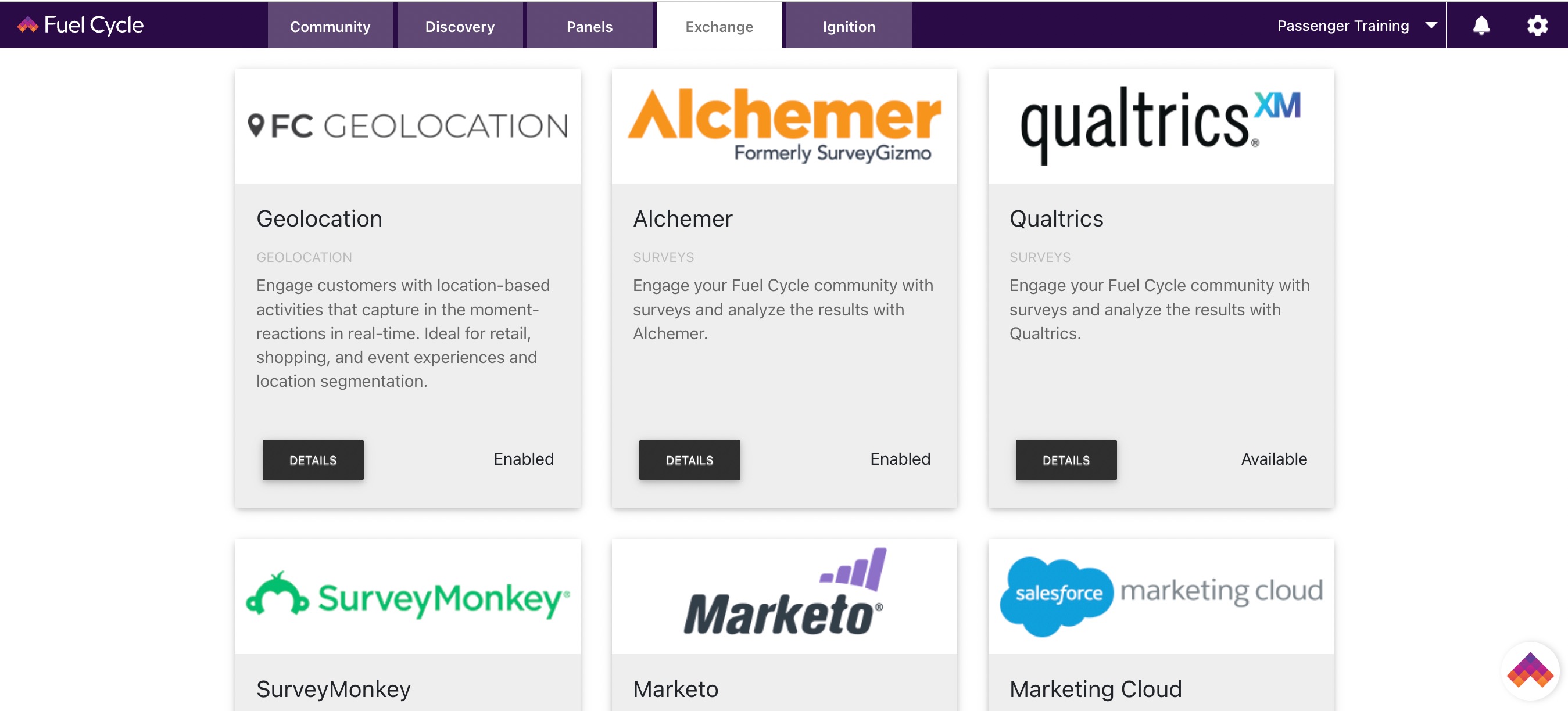 From there, you'll see a series of FCX product listing cards, where you can learn more about each FCX product's capabilities, features, and use-cases.
We take a consultative approach to recommending FCX products and solutions. Please contact your Fuel Cycle representative to get a demo of any FCX product!
Benefits
Customized Research Suite
FCX creates custom research solutions for every industry, company, and role. Whether you're responsible for product development, shopper insights, customer experience, or marketing -- there's a solution for your organization on FCX.
Leading Insights Marketplace
We know researchers don't have the time or luxury to compare countless different research tools. That's why we made it easy to adopt new methods. All FCX partners go through a rigorous vetting process to ensure only the leading insights solutions make it into the marketplace.
Keeping Your Data Connected
We're breaking down silos in a big way. Fuel Cycle is the first market research platform to combine partner and community data into one unified data layer. It's time to put more of your insights to work for your business.