Manage studies directly in the Fuel Cycle platform. When you create a new FCX study in the partner's platform, it's automatically added to Fuel Cycle in the Surveys > FCX Studies section.
This makes it easy to see the available partner studies. You can easily navigate directly to the partner website from Fuel Cycle to Edit a study or view the Report results and analysis by using the links provided on the FCX Studies page.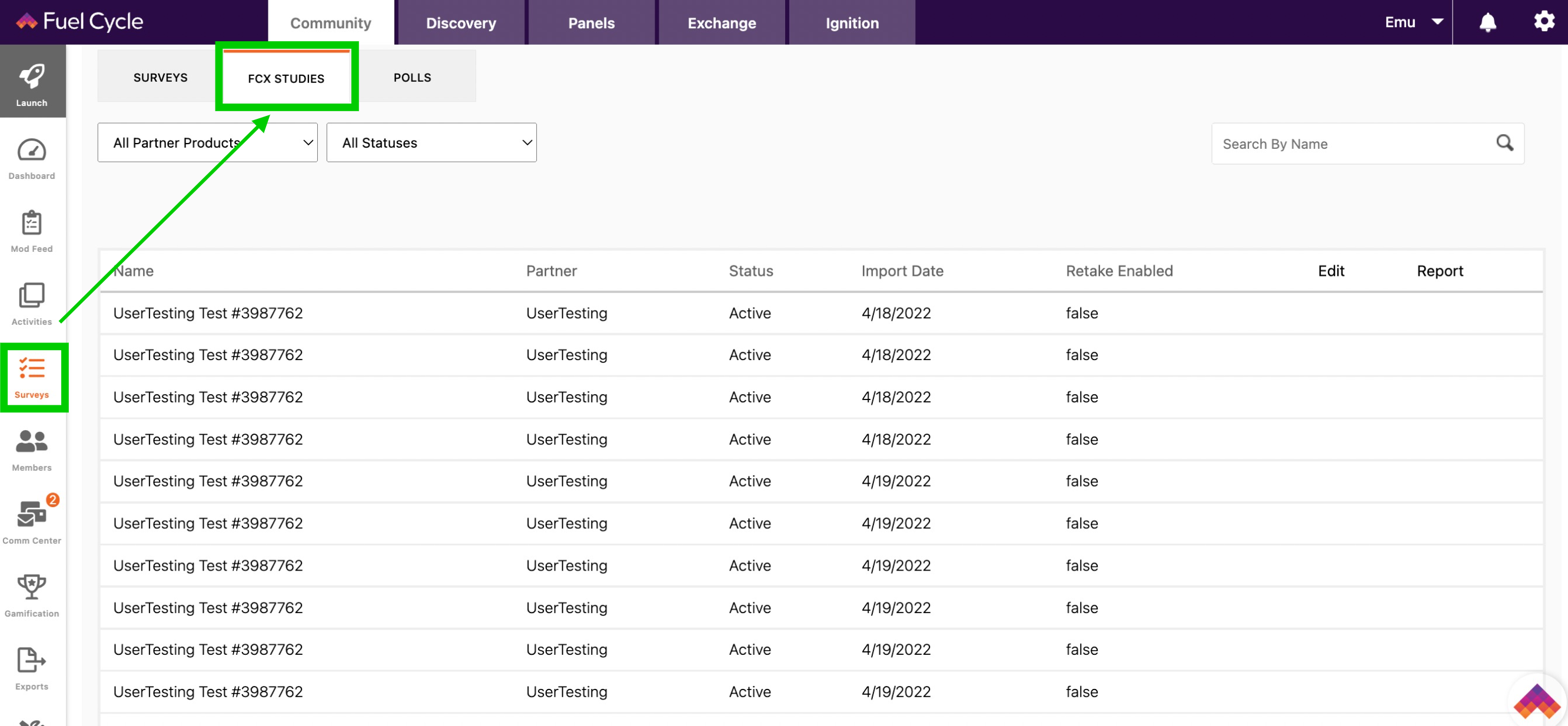 Add a Study to Activity
Adding a partner study to a Fuel Cycle activity is simple and can be readily attached when creating a Fuel Cycle activity. Instructions are available in the Activity Creation section.