Fuel Cycle Exchange (FCX) creates custom research solutions for every industry, company, and role. Whether you're responsible for product development, shopper insights, customer experience, or marketing, there's a solution for your organization in FCX.
After logging into the admin panel of your account, you'll see a tab called Exchange. When you click on the Exchange, you'll see all of the available partners and can click to view more details about each.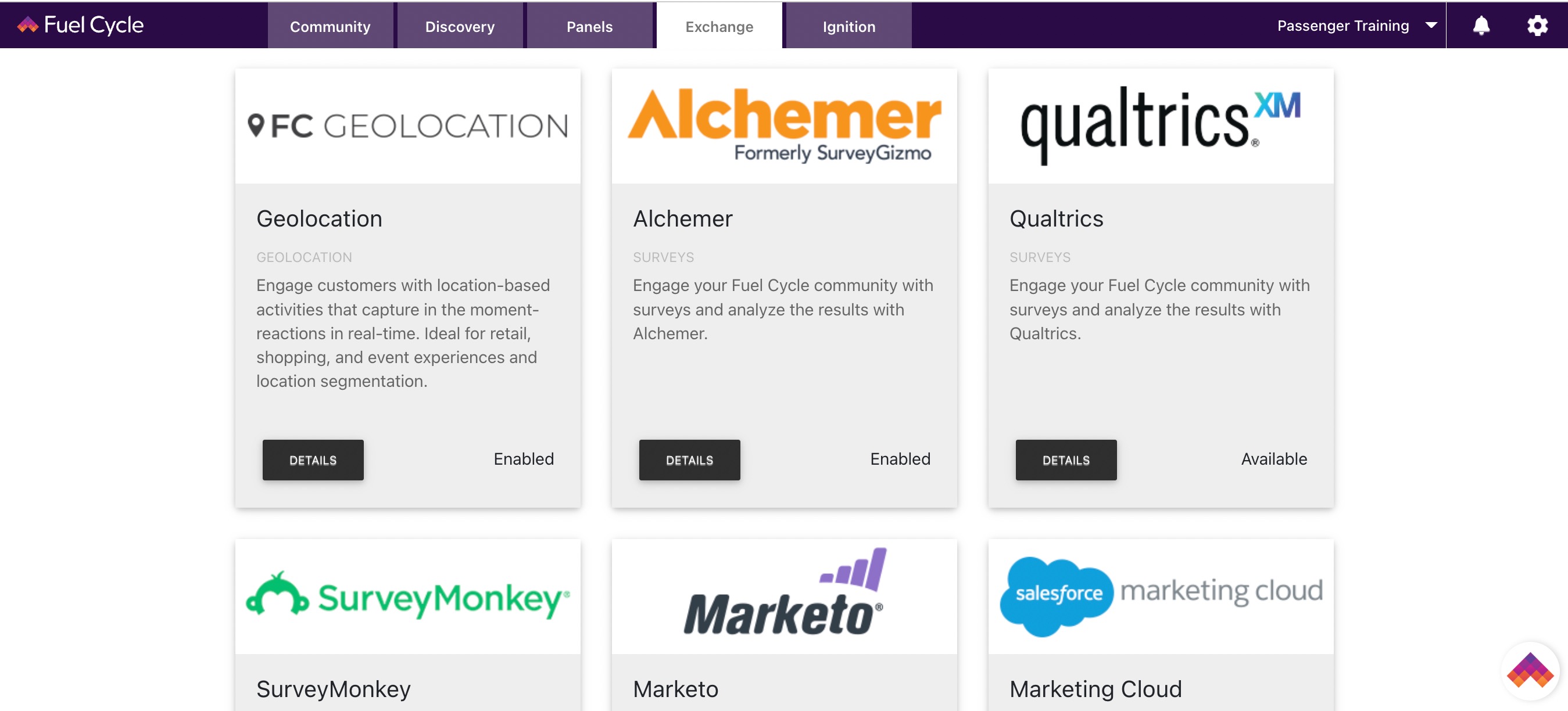 Insights Marketplace
All FCX partners go through a rigorous vetting process to ensure only the leading insights solutions make it into the marketplace. This means you don't have to take the time to compare countless research tools. With FCX, it's easy to adopt new methods with trusted partners.
Keep Your Data Connected
Fuel Cycle is the first market research platform to combine partner and community data into one unified data layer. In FCX, use the tools you need for your research solutions and have all the data in one place to maximize time and find insights more easily.
In some cases, you might already have some of the services enabled for your account. In other cases, the services will be Available or Coming Soon. You can read more about any service and if you decide you'd like to talk to your Customer Success Manager about a service further, simply click the "Request More Info" button. This will not enable the service but will notify your Customer Success Manager who will reach out to you within 48 business hours to schedule a demo and to discuss the service further.
When you are ready to enable a service for your account, simply tell your Customer Success Manager and they will initiate the process to add it to your account.