AI-driven focus groups at a quantitative scale
Researchers recognize the strengths and weaknesses of qualitative and quantitative research methods. Typical qualitative methods such as focus groups are concentrated on delivering deep qualitative understanding from unstructured data gathered in an intimate setting but cannot match the larger scale and speed at which quantitative studies can deliver statistically significant insights.
Summary
The Remesh platform utilizes real-time virtual focus groups to allow qualitative research to be conducted at a quantitative scale. AI-powered analytics are presented in real-time, allowing moderators to quickly inform follow-up questions and surface deeper insights from their participants.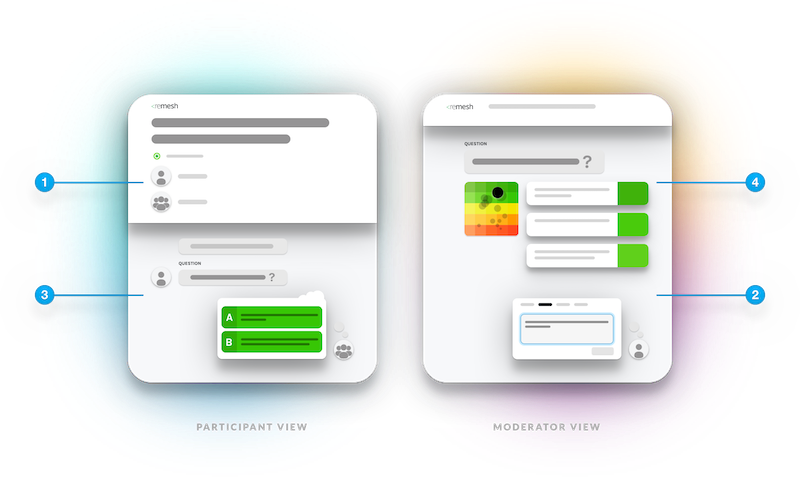 Overview
Remesh is easy to use for moderators and designed to surface deeper insights from participants:
Schedule and launch the session with your participants.
Formulate your discussion with 4 types of messages:

Simple text messages
Rich media such as images and videos
Timed poll questions for basic quantitative feedback
Timed open-ended questions, followed by voting to further measure responses

Participants not only provide their responses to questions but also vote on the responses of other participants. AI-powered analytics provide insights to moderators in real-time.
As new areas and topics of interest are discovered, moderators can add follow-up questions and messages that are driven by the real-time insights and conversations being had.
Remesh uses artificial intelligence to address traditional challenges related to the moderation and analysis of real-time focus group discussions, such as:
How to get people's opinions on a large number of responses in a short period
How to compute how popular each response is based on voting data
How to identify and visualize clusters of similar opinions within extremely high dimensional data
How to know which responses are similar to each other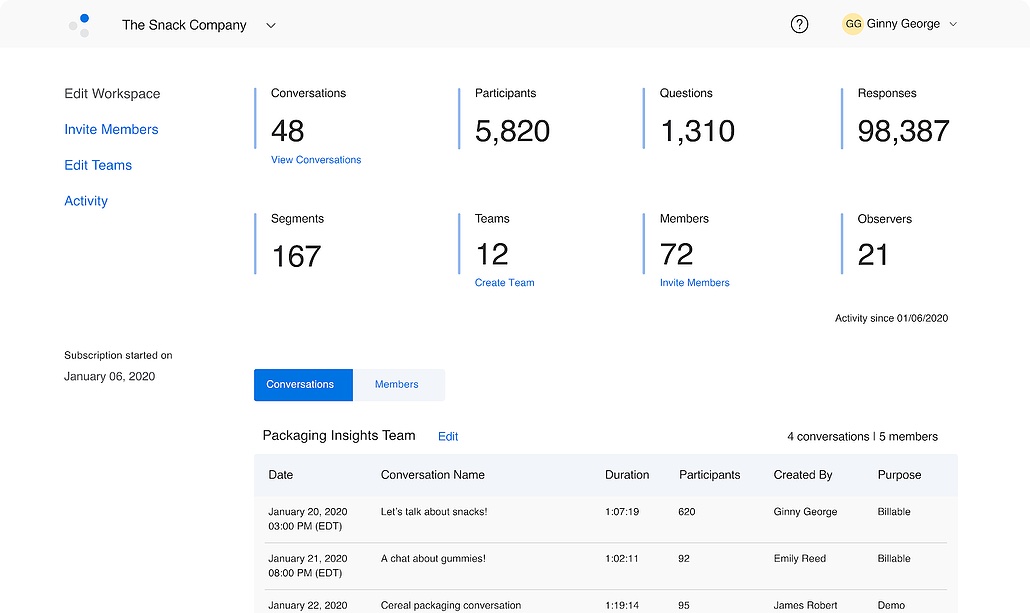 How it Works
A Remesh live chat can be launched in Fuel Cycle through an activity, where respondents can seamlessly participate in the experiment and return to the community. Fuel Cycle will pass over any profile points related to your respondents, allowing you to filter and segment your results.