Including Profile Points are the best method to include user profile data in exports. When you click to initiate a content or member export, you will see an option to add profile points.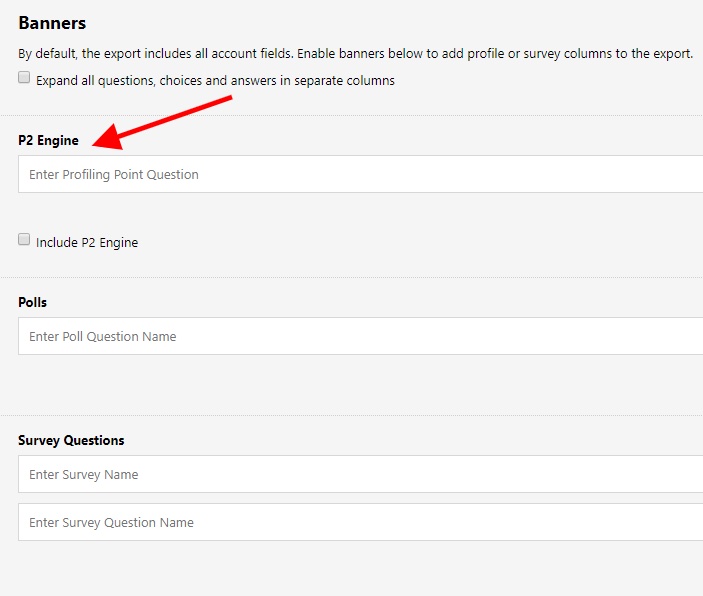 To enter individual profile points, start typing the question name in the P2 Engine field and matching questions will display.
Only profile points with "Include in Export" selected will be able to be added to an export.
You can add any number of profile points manually, or you can select the checkbox for "Include P2 Engine" for all profile points to be included in the export.
You can no longer include all profile questions (polls) in an export. You can create profile points for the polls that you want to include in all exports.