In Qualtrics, choose from Quick Survey Builder, Create from Copy or Survey Library.
Quick Survey Builder: This will start you with a blank survey where you can add questions and options from scratch
Create from Copy: Copy an existing survey in your community and then make changes to the copy
Survey Library: Select from premade surveys in the Qualtrics or Fuel Cycle Library and then you can make changes as needed.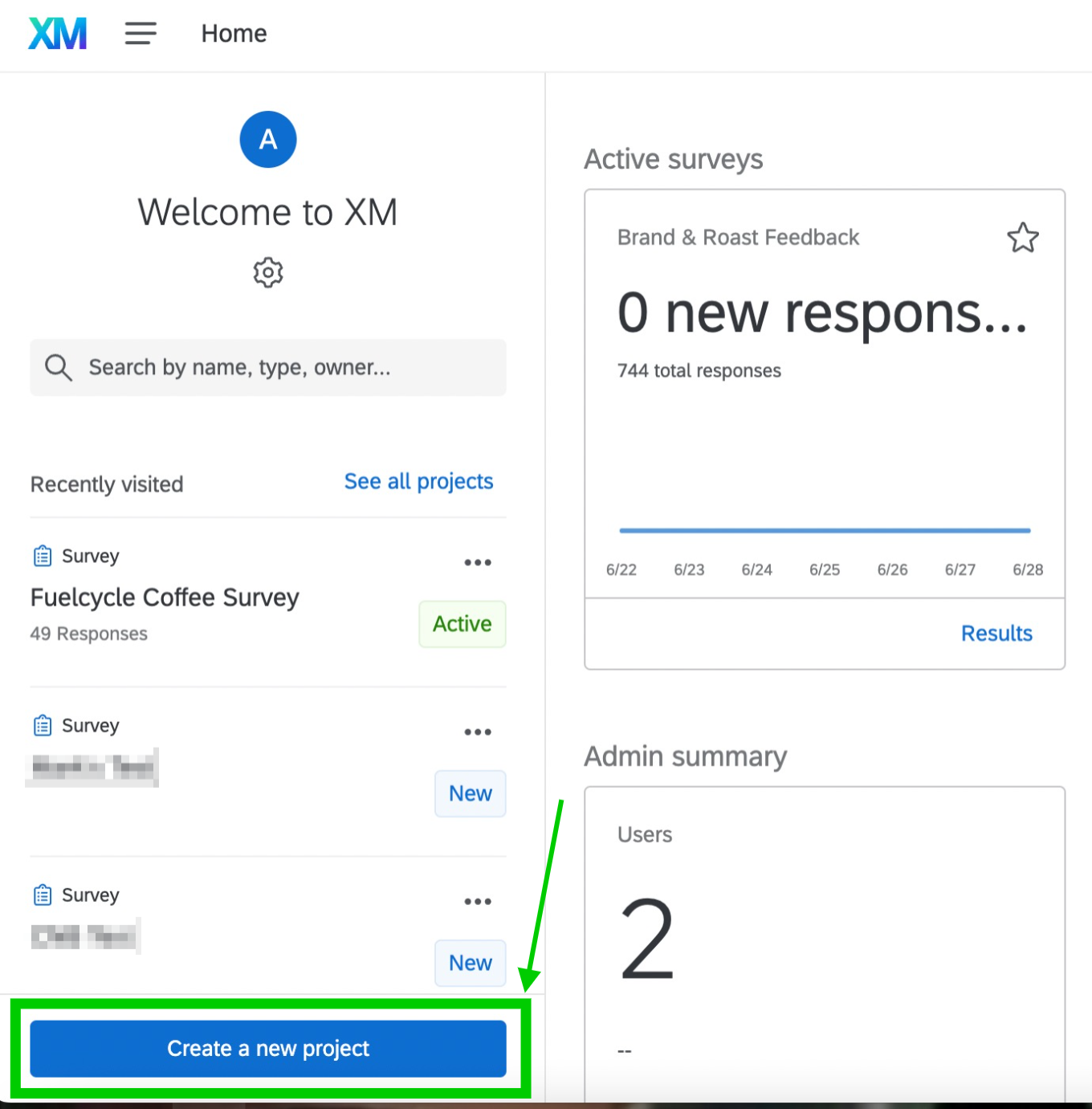 Name the survey and optionally put the survey into a folder.

Do not include special characters, such as & or ! in the survey title. This can prevent the survey from importing into Fuel Cycle.

Add questions by either copying questions from existing surveys or creating a new item.
When creating a new item, choose from the available question types.
Once you have a question selected, you can use the options to the right to adjust formatting or add other items, such as a page break after the question or skip logic, etc.
For help with question types, logic, and other options, visit the Qualtrics Help Center.
If you select another template, the survey will not display properly in the community.