Moderator Teams allow for groupings of moderators to have access to a particular project or platform capability. ​
Large customer teams often have different workflows and projects they're working on in-platform. Customers may add Moderator Teams to separate and streamline their workflows. For instance, a product research study could be completely isolated to a product manager and associated research teams, while other projects are open to everyone.​
Companies are starting to restrict customer data and communications access for privacy and security reasons. With Moderator Teams, customers can restrict access to Members or Communications capabilities from others who don't need PII or detailed member information to accomplish their work. ​
Customers may request enabling Moderator Teams. Plus, Premier, and Enterprise plans include the functionality.​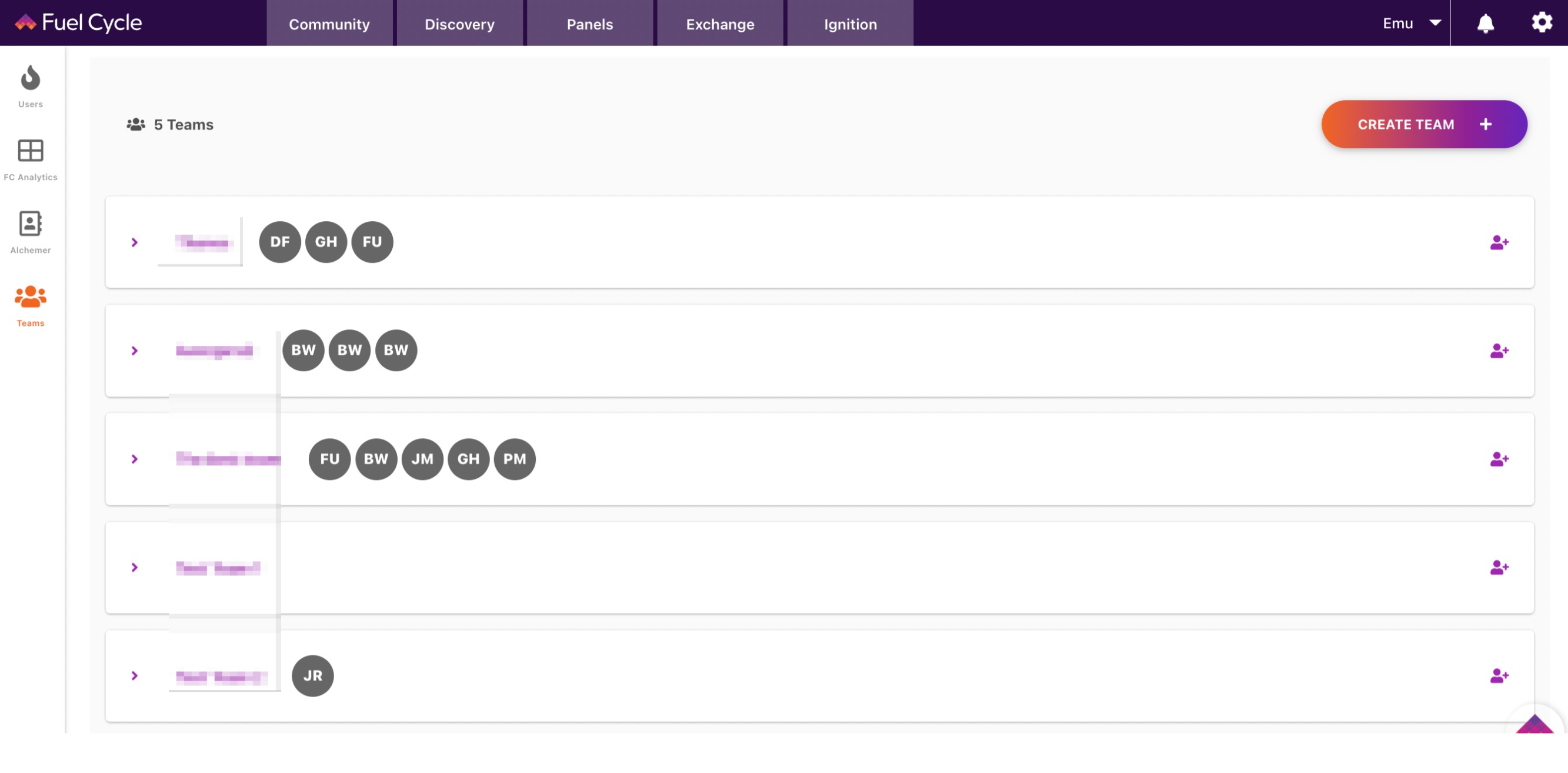 Create a Team
Request access through your account lead.

Once enabled, click the gear icon in the top right.


Click [Your Company] Users.
Click the Teams icon on the left-hand side. ​

Click Create Team.

Name your team (Product Management, Insights Team, Vendor, etc.)

Add people to your team.

​
Note: There is no limit to the number of teams you can create.
Assign a Team to an Activity
When creating any activity, you may assign a team to it.​
To launch an activity, head to the homepage and click "Activities" on the left-hand side. From there, click +Create New.

Assign a team to the community. You can select "All Moderators" or one of your new teams.
Note: Once you assign a team to an activity, you won't be able to change it.​