Fuel Cycle has created a template survey in Alchemer that collects data on the survey respondent and automatically analyzes the survey response through open-end text analysis. The survey template includes APIs that call back to Research Defender's market research database and analysis tools, and the survey collects data quality metrics based on RD's analyses.
All these values are collected on an initial Screener Page. This page will appear as a standard survey page to respondents, with elements such as a survey introduction, a screening open-ended question, and any other questions as needed. This page will collect hidden respondent and open-ended quality metrics that will help us determine whether to terminate and disqualify that response through Skip/Disqualification logic, based on how those metrics fill in.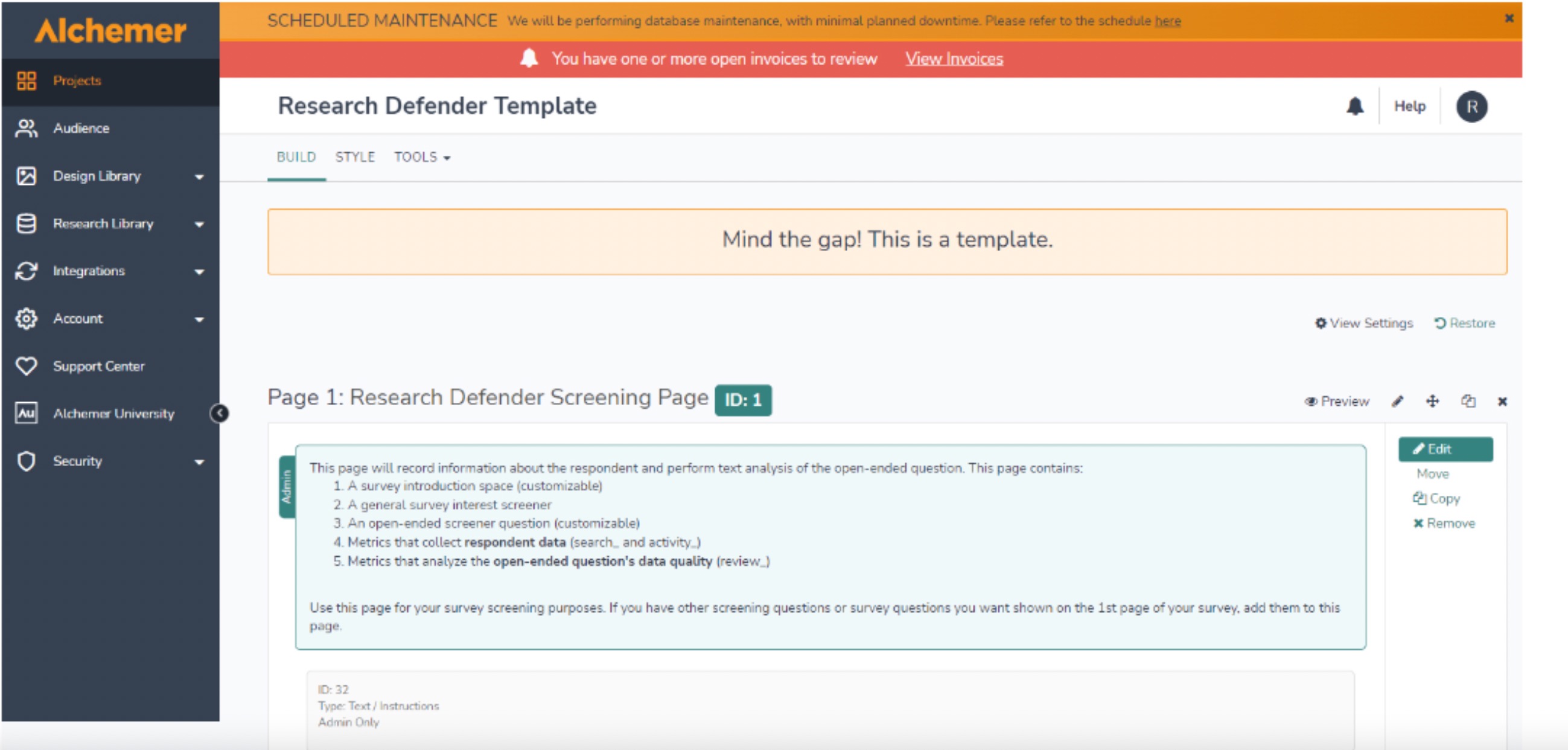 Once your Fuel Cycle representative transfers the Research Defender Template survey to your Alchemer account, save the entire survey as an Alchemer template, so you can always copy over all hidden values, scripts, and default disqualifications.
Open the Research Defender Template survey in Alchemer.
Click Tools > Survey Settings.

Click Make this a template and manage which sub-accounts have access.

Click Save.