Multilingual Translation Follow
Fuel Cycle's multilingual community solution allows moderators to program their communities in one core language. At the same time, individual community members can experience the same community content in a different language of their choosing.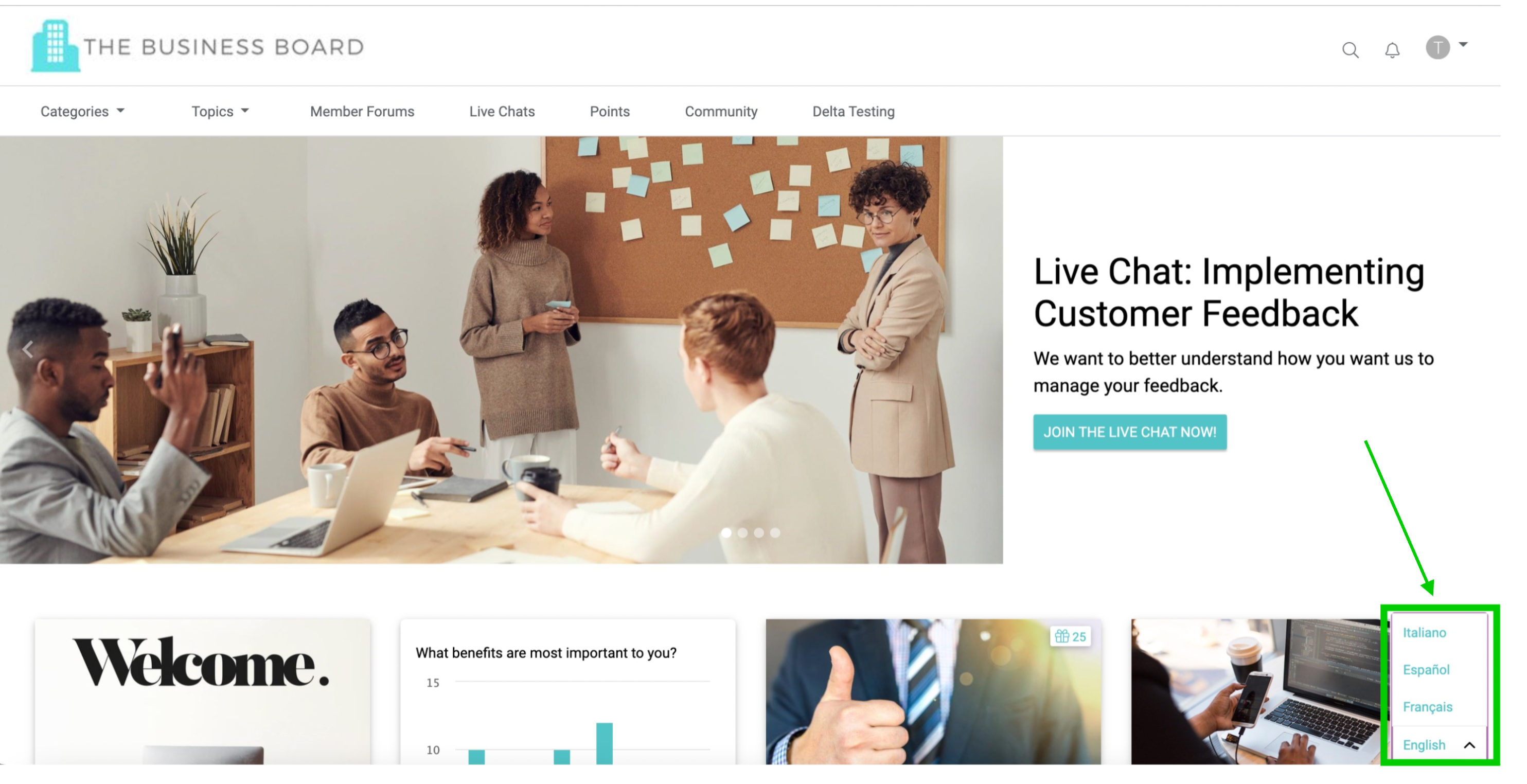 Fuel Cycle's language translation supports multicultural research objectives with multilingual user populations. Partners can conduct international research in a single community through a dynamic translation of community content, tags, and labels.
Speak with your Fuel Cycle representative to activate this feature.
Once activated, the feature translates all text content hosted on the member-facing pages into the member's chosen language. A widget in the bottom-right corner of the screen lists the available languages. The widget is customizable by website and industry to provide nuance to the translation.
This feature does not automatically translate member or mod feed communications or third-party tools integrated with Fuel Cycle.

You will need to program surveys in one language. Any third-party survey software would need to manage any translation on their end.