Measure, Refine, and Optimize Ad Campaigns
Brand campaigns often last for 3-12 months. During this period, Fuel Cycle tracks changes in brand awareness, purchase intent, consideration, and more by comparing responses of those in your target audience who have and have not been exposed to the campaign.
To set up, Fuel Cycle will provide you with a tracking pixel that is placed in your digital campaign stimuli. Then, respondents in your target audience are invited to participate in a survey depending on whether or not they've been exposed to the ad.
Campaigns can measure up to five KPIs which are populated in a real-time dashboard. Up to five additional questions can be asked of respondents. Results can be filtered by sub-groups for analysis of campaigns employing multiple tactics.
Fuel Cycle's Advertising Effectiveness solution is offered in conjunction with existing partner Lucid. It is currently available in the United States and the United Kingdom.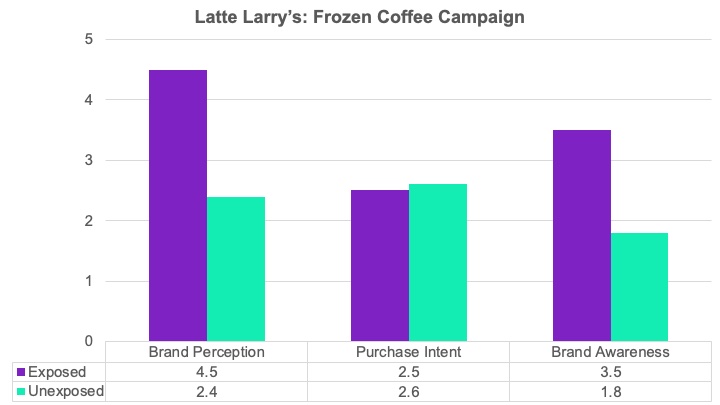 Contact your Fuel Cycle representative to learn more.