P2 Engine is a Fuel Cycle feature that allows you to have the most current profile information for your members based on data gathered from multiple sources. This allows you to map multiple sources into one profile field called a Profile Point, so that the most current and relevant answer is used in exports, dynamic grouping logic, cross-tabs, and as embedded data.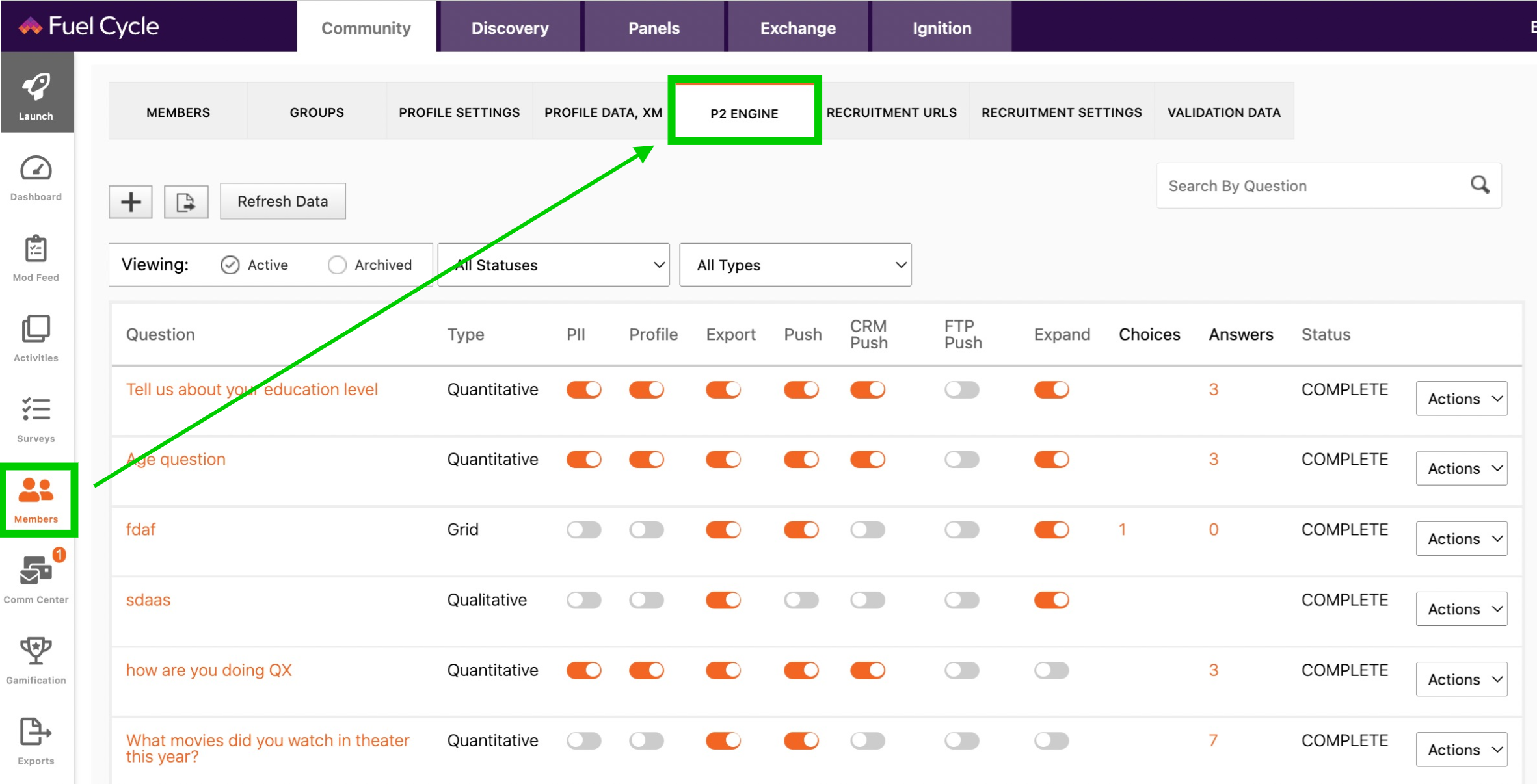 Learn how to create a profile point here.
How It Works
Profile points can be best described as a "master question" that can have multiple answer sources. A profile point must include at least one source but can include an unlimited number of sources.
The answer data is then used in the Fuel Cycle platform for:
Member Profile Data in Exports
Pushing embedded data to Qualtrics or Alchemer
Dynamic Grouping Logic
Cross-tabs
Let's say you have a profile question for "What model car do you drive?" This is a custom profile question currently enabled in the community.
Members answer this question during registration, but if they choose to buy a new car six months later, this information won't automatically update. To ensure you are capturing the most up-to-date information you can choose to check-in with members and ask the same or similar question but as part of a survey.
Example 1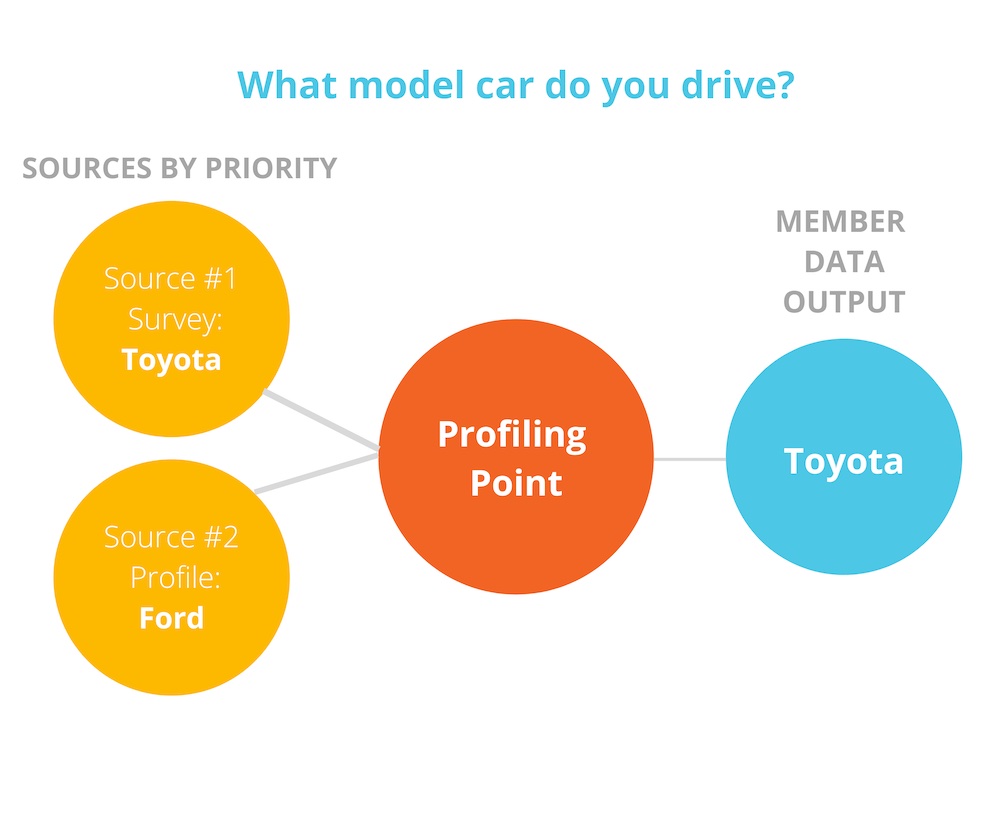 Example 2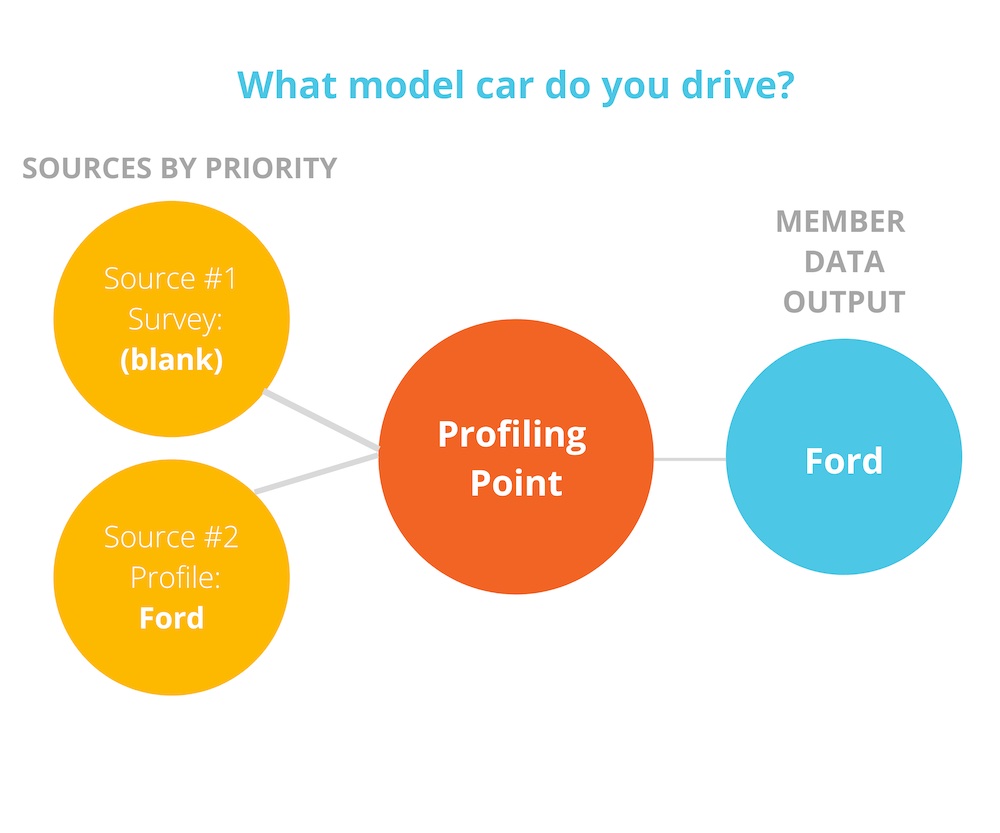 By using the P2 Engine, you can map both the custom profile question and the survey question into one Profile Point.
Now, when you pull a member export, the backend will first check to see if the member answered the survey question, which is the 1st-priority source. If so, the profile field will use that response in the member export. If the member did not answer the survey but answered the custom profile question, that response will be used in the member export.
The P2 Engine opens more options for you to consistently have the most current profile data for your members across multiple sources.
In addition to pulling the latest data from the above sources, you can also choose to push embedded profile data to Qualtrics or Alchemer.